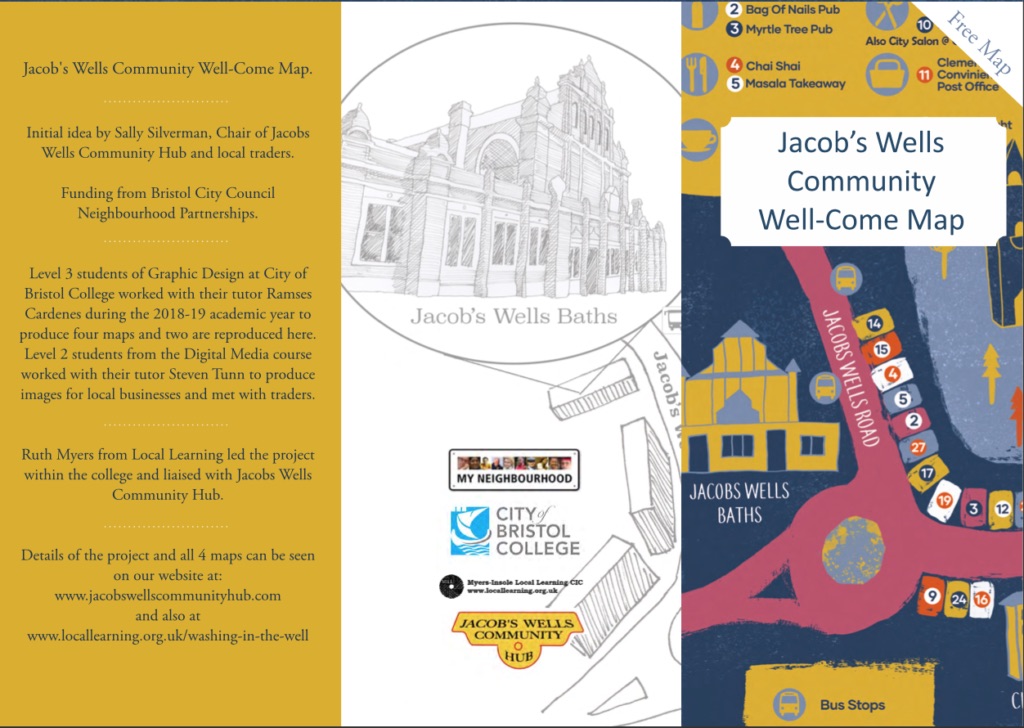 Our map project is completed and 5,000 copies have been printed. These have been distributed throughout Bristol. Sally Silverman instigated the project and obtained a community wellbeing grant from the Bristol City Council Neighbourhood Partnership Scheme. Ruth Myers from Local Learning liaised with us and City of Bristol College and led the project within the college. The purpose was to show everyone what happens between Brandon Hill and Harbourside in an area that many people do not know.
Level 3 Students of Graphic Design from City of Bristol College worked with their tutor Rameses Cardenes to produce 4 maps.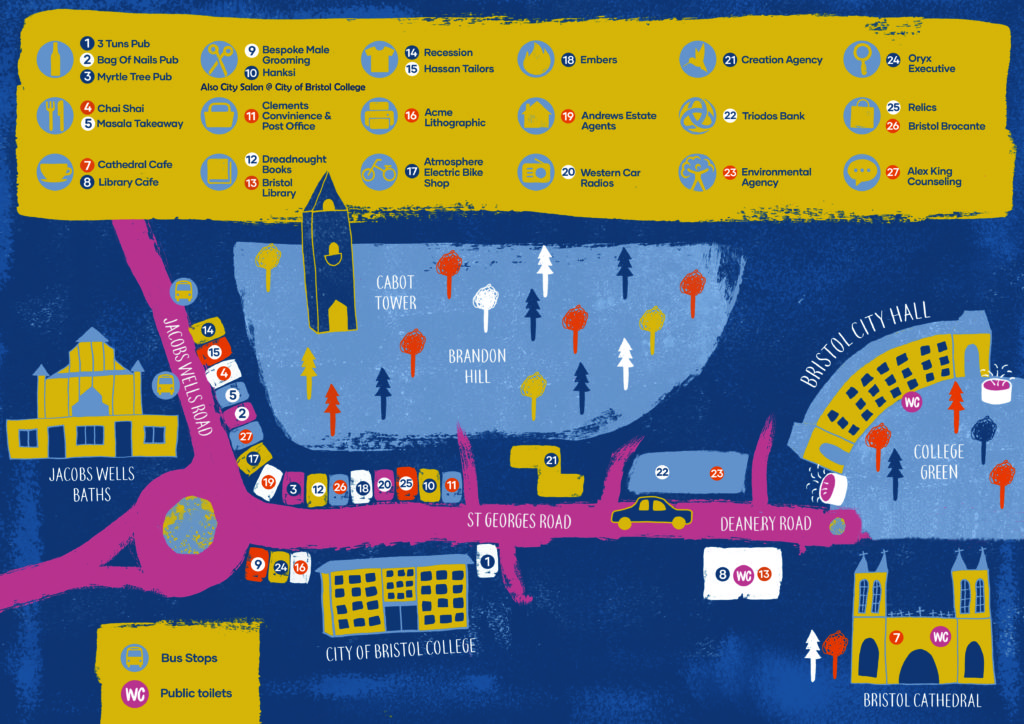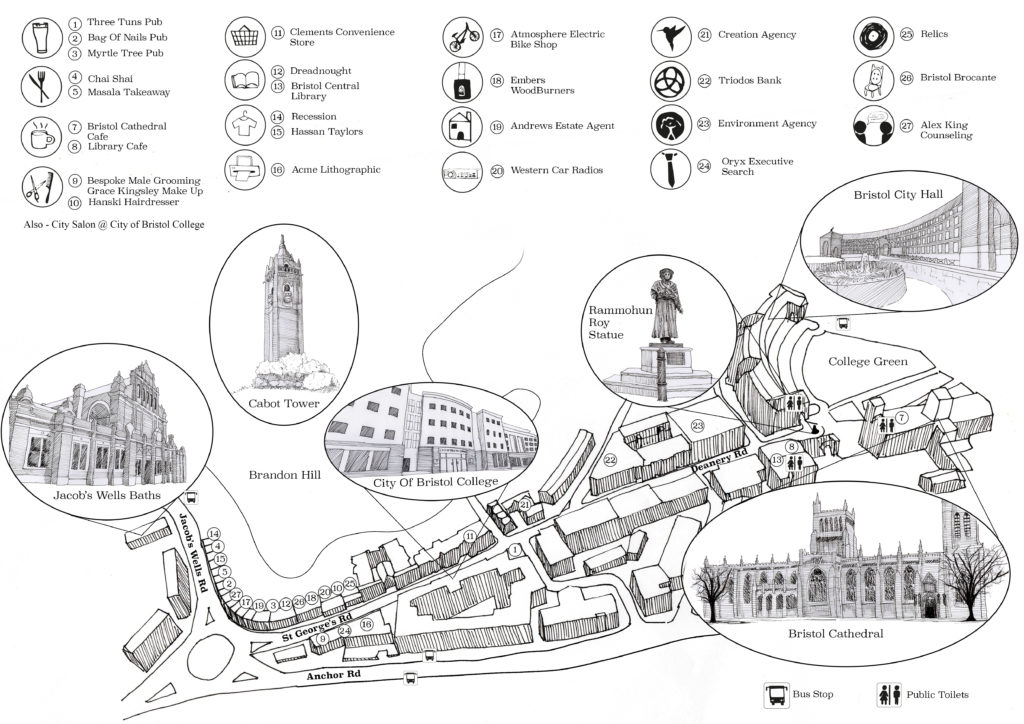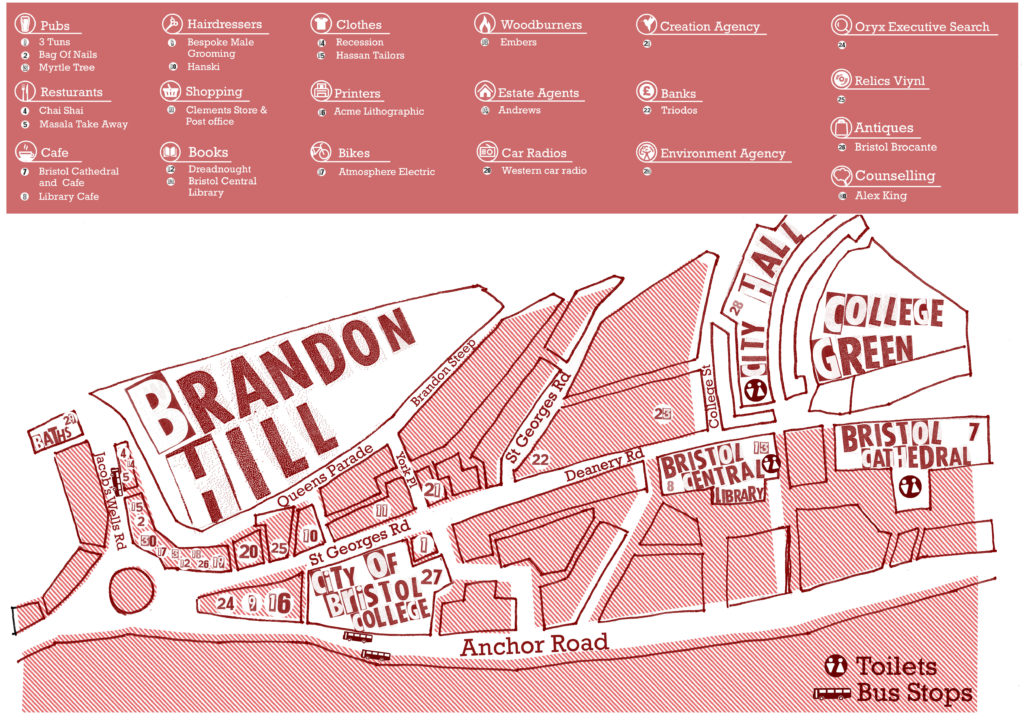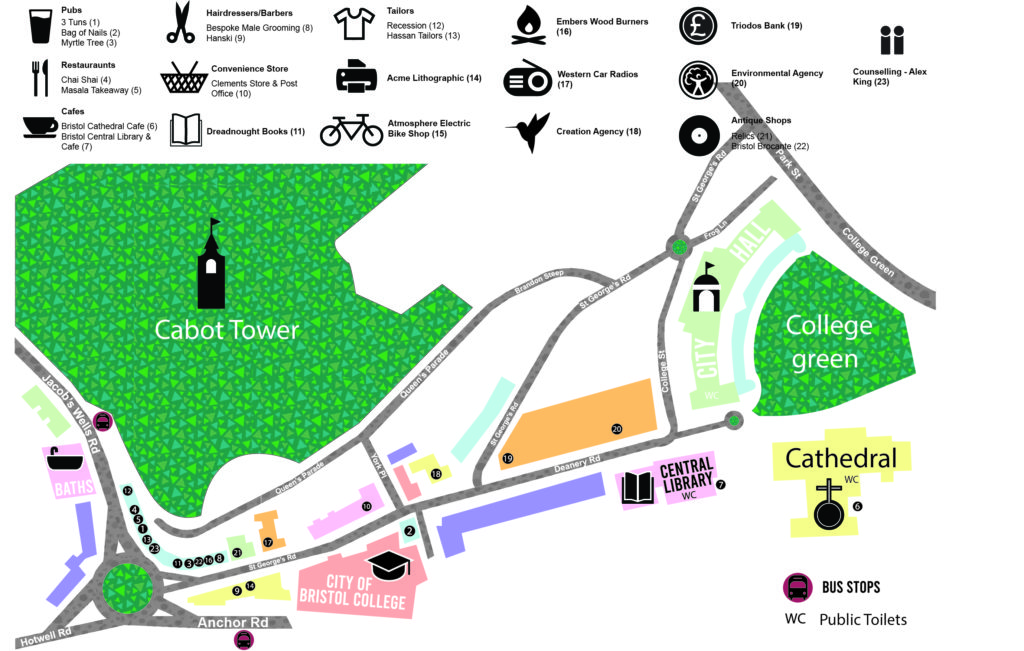 Level 2 Students from City of Bristol College Digital Media course also worked with their tutor Steven Tunn to produce images for businesses in the area. They had invited traders and businesses for a meeting with them at the college.