'Washing in the Well' board
By Judy Goldsmith
One of JW Community Hub's most important projects was the Heritage Lottery funded "Washing in the Well" - resulting in a board now standing in Jacob's Wells Road. The main feature is the map from the middle pages with illustrations provided by pupils from our local primary, St Georges Brandon Hill. We know how exciting it is for the children, many from Brandon House, to see their work on display in this way. A fitting memorial to our local school, which is now closed. The historic research was aided by Pete Insole from Bristol City Council and he and Prof Peter Fleming had input into the wording of the brochure, so we took direct 'approved' sections that relate to water in Jacobs Wells Road out of the brochure as the contents of our board. Locations of the various cold baths and horse baths were taken from the colourful Jacob de Wilstar 1746 survey of Jacobs Wells Road at Bristol Archives. For other historic maps of Jacobs Wells Road see the Bristol Know Your Place website, created by Pete Insole.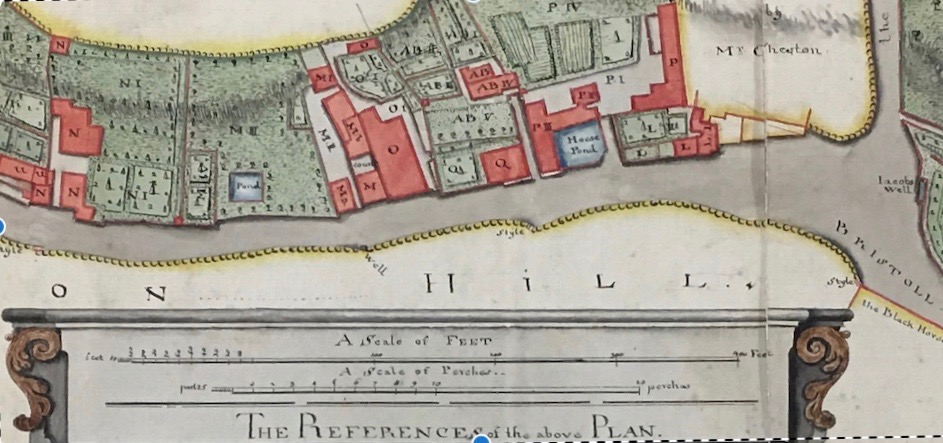 Using a small grant from Historic England's Heritage Schools programme, we had two extra afternoon events at St Michael on the Mount and St George's primary schools. Pupils from the schools invited local people to share their memories with them. We also held two local memories events at the Baths and took recordings. Listen to the story of our area and read about the project on the Local Learning Website. You can now also hear the 5 fascinating sound files on the audio page.
Our Heritage Lottery funded project launch was on 21st July 2018 at Jacobs Wells Baths. The project was run for us by Local Learning and Rowan Associates. Wilbert Smith from the Heritage Lottery Fund gave a very supportive speech, saying how our project was wide ranging, included large and small organisations and our community. The launch was timed to coincide with Bristol Harbourside Festival where was a chance to get a copy  of our newly published project booklet, featuring work from local schools, local historians, local community and put together by Local Learning CIC and Rowan Associates. More celebrations happened as part of Bristol Docks Heritage Weekend 29 Sep 2018. You could listen to our sound files on board the Brigantia at the Create Centre. John Parke talked about the project, followed by "Murder and Mayhem" in our area as part of the meeting of the Cliftonwood, Hotwells and Clifton Local History Society.
Thank you to Heather who heroically battled against all odds, Covid delays, permission delays, even the fixing of a wrong board in our spot. Thank you to Andrew at Bristol City Council Highways Department for supporting our small group through various hoops in adding the board to the vastly improved layout at the bottom of Jacobs Wells Road near our wonderful new zebra crossing.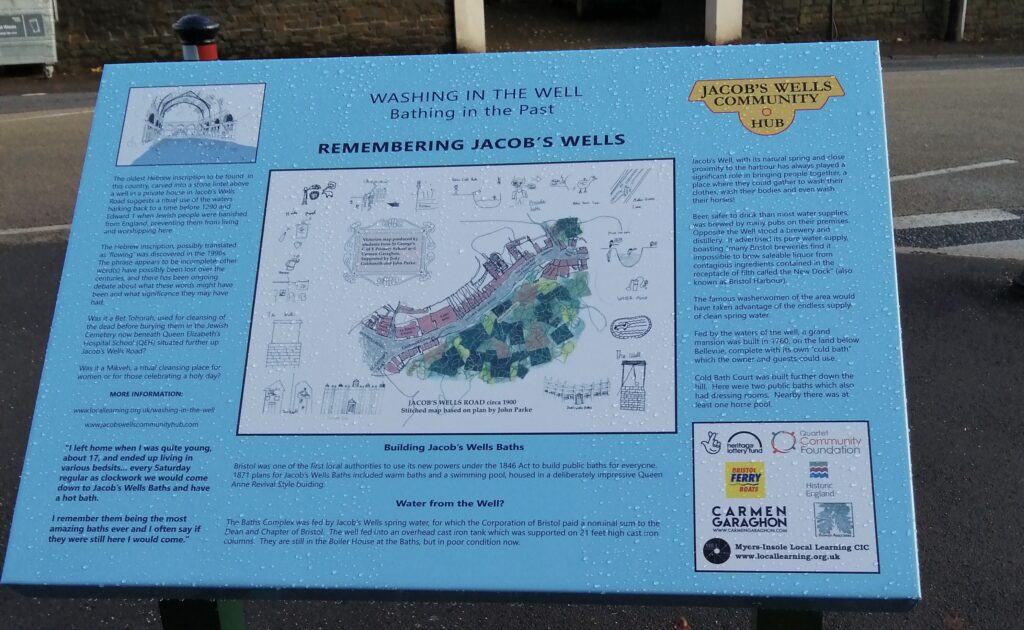 Other individuals and groups involved are mentioned on the board. This is a permanent reminder of our Heritage Lottery funded project "Washing in the Well". So many people were involved in producing the images, including local school children. They will be able to proudly recognise their work. A true community project.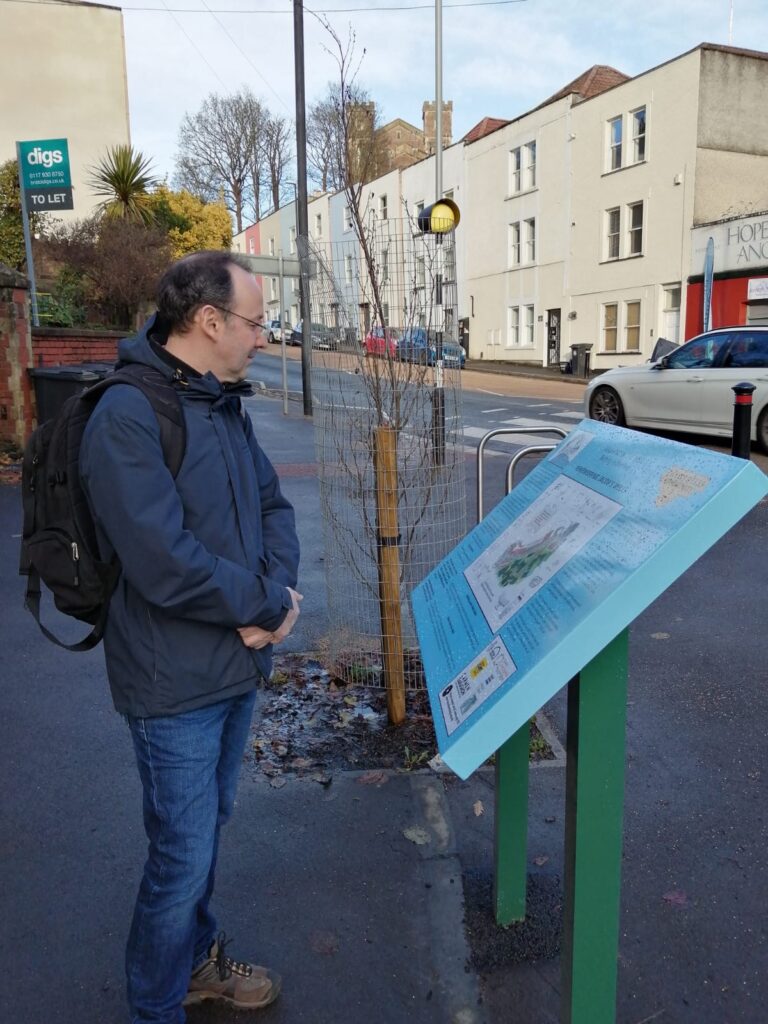 A local resident reads all about the area. The tiny tree in the background will date this scene